Division ONE Sports Marketing Company
DIVISION ONE SPORTS provides turnkey sports advertising, media sales and consulting at the highest level for your company to obtain a viable presence with major NCAA and Professional Sports Teams, Sports Properties and special events
Our sports marketing company offers this vehicle through our event signage/sponsorship/media alliance with over 100 Major Division 1 schools and conferences in the NCAA and Professional Teams as well as ABC/ESPN, CBS Sports, Fox Sports, etc. and several key Sports Marketing Executives and Event Owner/Operators around the country. DIVISION ONE SPORTS can help your company by offering:
Strategic Sports Marketing/Media/Sponsorships - Assist national advertisers in developing, negotiating, and overseeing strategic alliances/marketing partnerships using NCAA and/or Professional athletics as the platform by creating a comprehensive advertising package designed to maximize sponsorship marketing elements and dollars. Packages can include in-venue signage, TV, radio, internet, social media, logo rights, promotional rights, tickets, program ads, sampling and tabling opportunities, as well as VIP Hospitality Suite Nights/Event Nights, etc.
NCAA Courtside Sorcerers Table Rotational TV Visible Signage at over 100 Top NCAA Schools from the AAC, ACC, BIG EAST, BIG TEN, BIG 12, SEC, PAC-12, etc.
NBA Courtside Scorers Table Rotational TV Visible Signage (all NBA Teams)
MLB Behind Homeplate TV Visible Signage (all MLB Teams)
Events/Properties/Media Sales Include:
Maui Invitational (NCAA Basketball ESPN Media/Sponsorship Sales)
NCAA Old Spice Classic (Disney Sports Complex - Orlando, FL)
NCAA Naismith Hall of Fame Tip-Off (Mohegan Sun Arena)
NCAA Jimmy V Men's Basketball Classic (Madison Square Garden)
NCAA Pre-Season NIT Tip-Off (Barclays)
NCAA Wooden Legacy (Fullerton And Anaheim, Ca)
IP Rights
Turner Sports/Bleacher Report
Access Sports Media Networks (Hi-Tech MLB and NBA/NHL Venue Concourse Digital TV Advertising) www.accesssportsmedia.com
VIP Hospitality - NCAA, NBA, NHL and MLB Team/Special Event Tickets, Suite Nights, Promotions, Tabling/Sampling, etc.
Sports Consultant to LISNR: LISNR is a high frequency, inaudible "data over audio" Smart Tone technology that connects mobile applications and devices without requiring wifi connectivity, Bluetooth, or additional hardware. When played over speakers or added to media, Smart Tones give you the ability to reach all audiences smarter, easier, and more efficiently than ever before. See LISNR.com
Sports Consultant to Venuetize: A mobile-first platform as a service with integrated ecosystem partners that optimizes the intersection of personalized data, marketing analytics, relevant/targeted content, and monetize loyal fan bases for sports and live event-based entertainment businesses. See Venuetize.com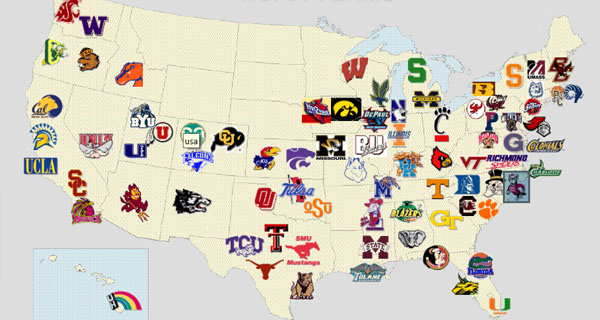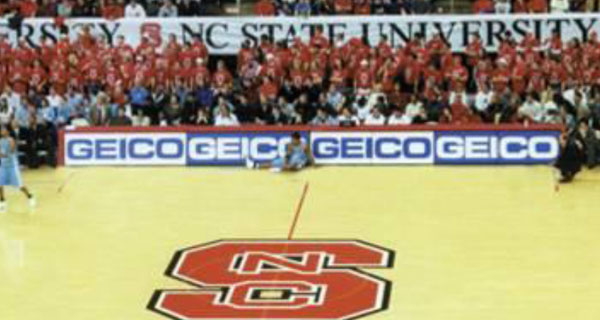 Our Team
Founded in 2003, Division ONE Sports specializes in providing companies turnkey sports marketing and consulting in areas such as stadium/arena TV-visible signage, branding, sponsorship/media (TV, Radio, Digital), IP rights, promotional rights, on-site activation, database marketing, social media, and VIP Hospitality, etc. at the highest level for companies to obtain a viable presence with major NCAA Schools and Professional Sports Teams, Sports Properties, and Special Events. Troy has relationships with over 150 Major Division 1 NCAA Schools and several Professional Teams as well as several key sports marketing and sports network executives and event/owner operators across the country.
Troy has been working with GEICO and several other blue-chip clients for over 10 years now and handles the majority of GEICO's Major Division 1 NCAA School, Conference, and special events deals as well as several NFL, NHL, NBA, and MLB relationships across the country.
Troy has negotiated well over 500 million dollars in sports sponsorship/media deals over the years and has been a veteran of the industry for over 25 years.
Troy is a graduate of Ohio University and travels extensively between offices in Cincinnati, Dallas and New York.
Brooke Rojas a graduate from the Baylor Sports Sponsorships Sales program.
Austin Miller
Director of Sports Information
Bella Miller
Director of Non-Sports Information
Clients We've Worked With